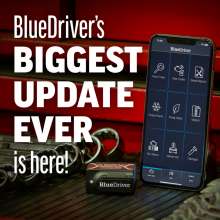 The BlueDriver team is thrilled to announce the release for BlueDriver 7, our biggest update ever!
We've added enhanced diagnostics for Hyundai, Kia, Mercedes, Mitsubishi, and Subaru! With these additions, you can now read enhanced diagnostics on all major brands in North America, solidifying BlueDriver as the most capable scan tool on the market!
However, we didn't stop there! Version 7 also contains enhanced diagnostic updates for most of the brands we previously covered, again making BlueDriver more powerful.