The

Impact Gloves
Confidence & Capability...
for the handyman.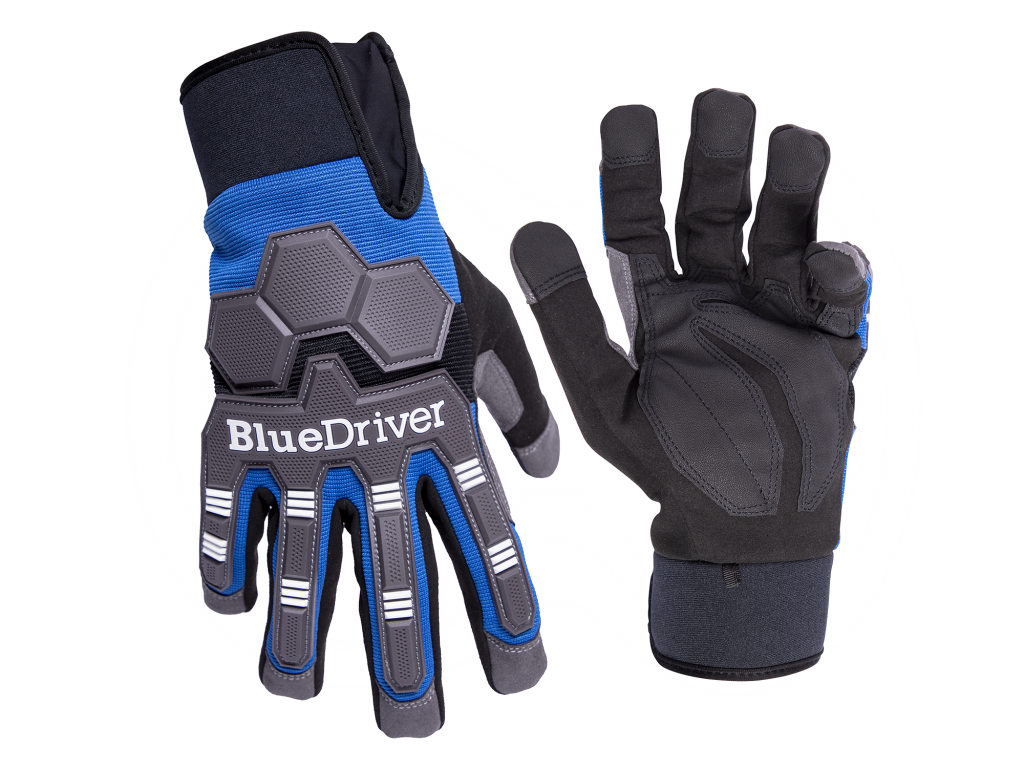 Prepare for Impact
Thermoplastic Rubber covers the back of your hands, knuckles, and fingers for optimal protection against cuts and bruises.
Hang Tough
You don't need to sacrifice dexterity for durability. Your BlueDriver gloves will get the job done, again and again.
Get a Grip
A synthetic leather palm ensures you maintain a solid grip on anything you're holding.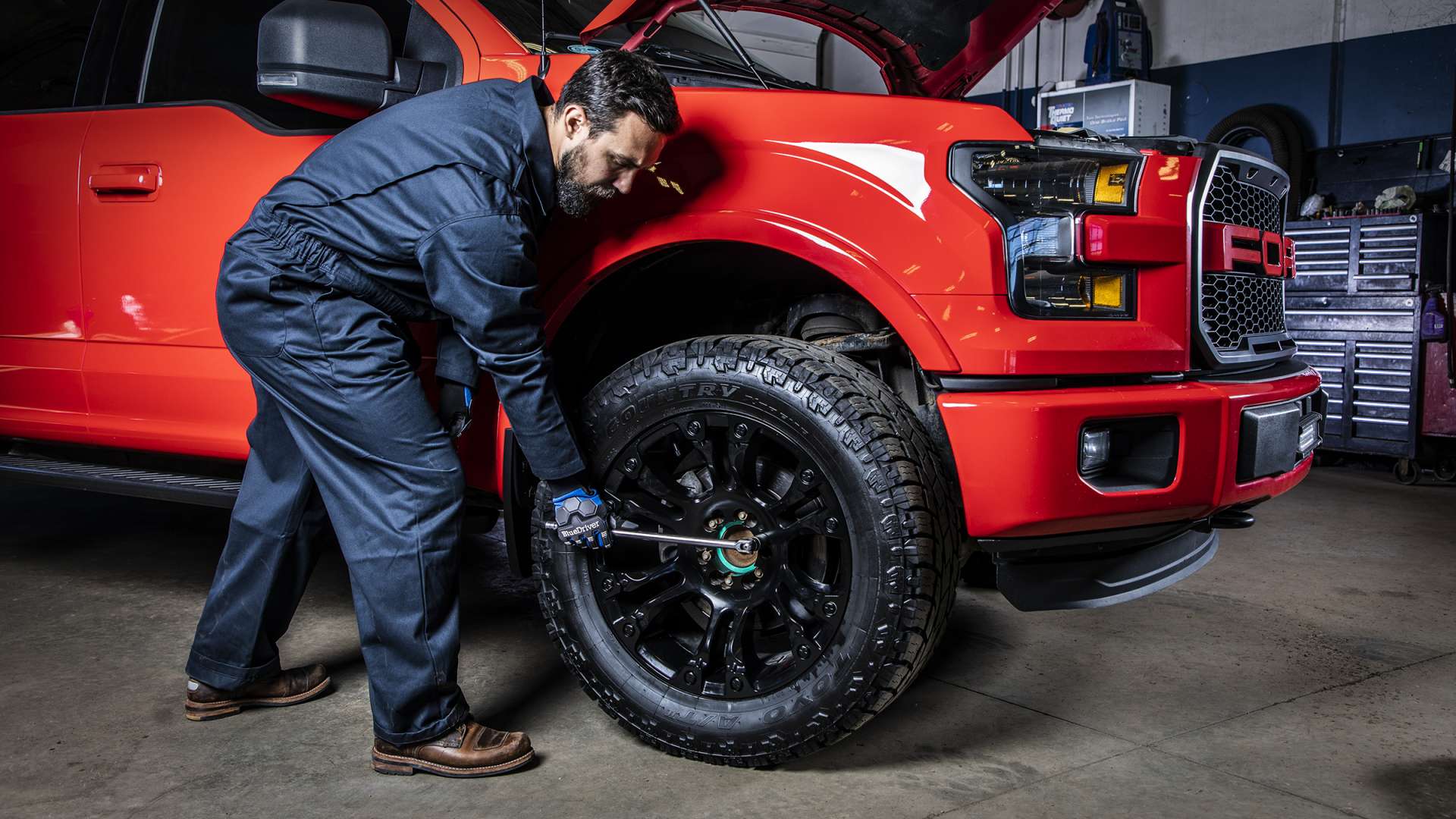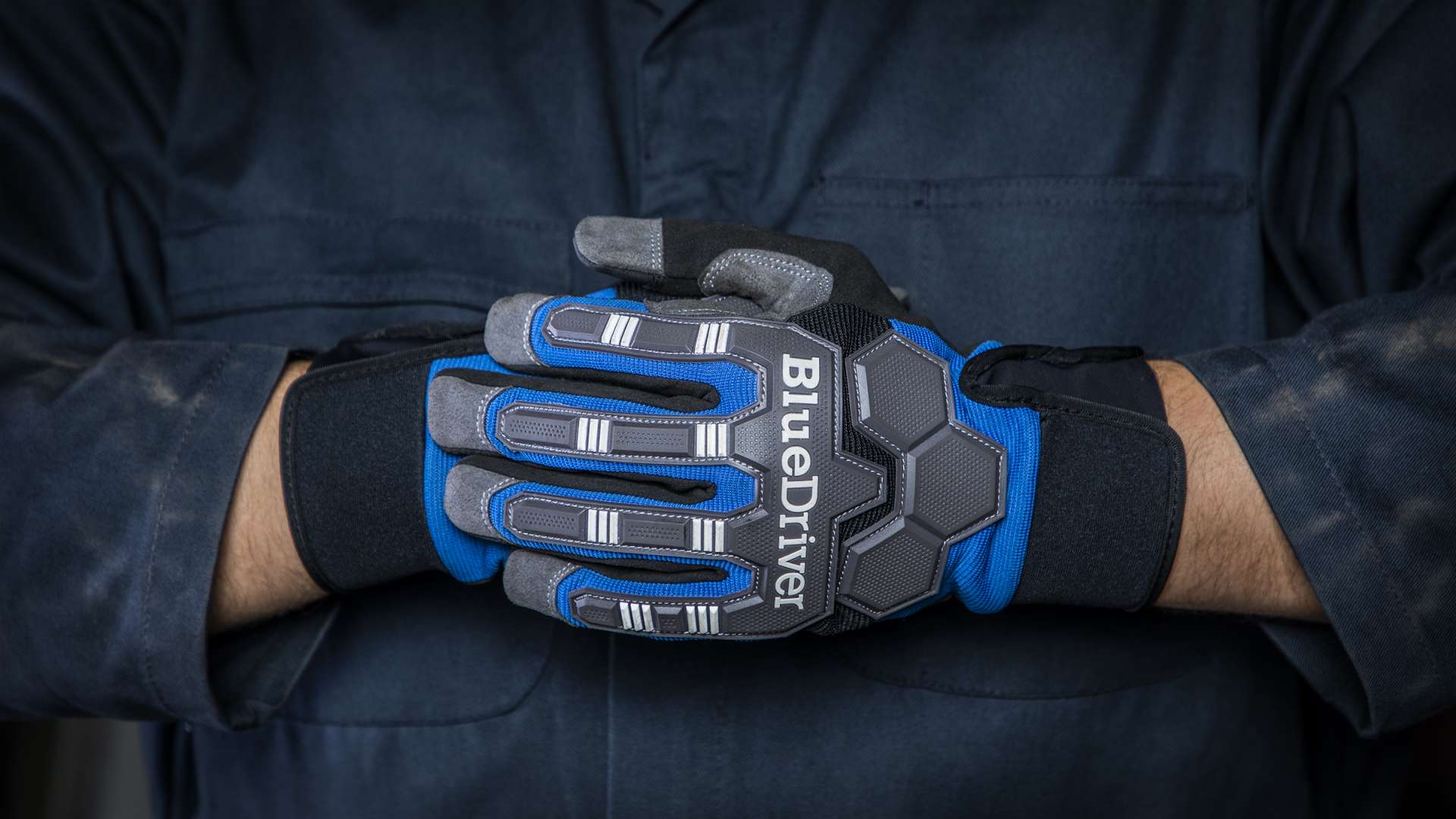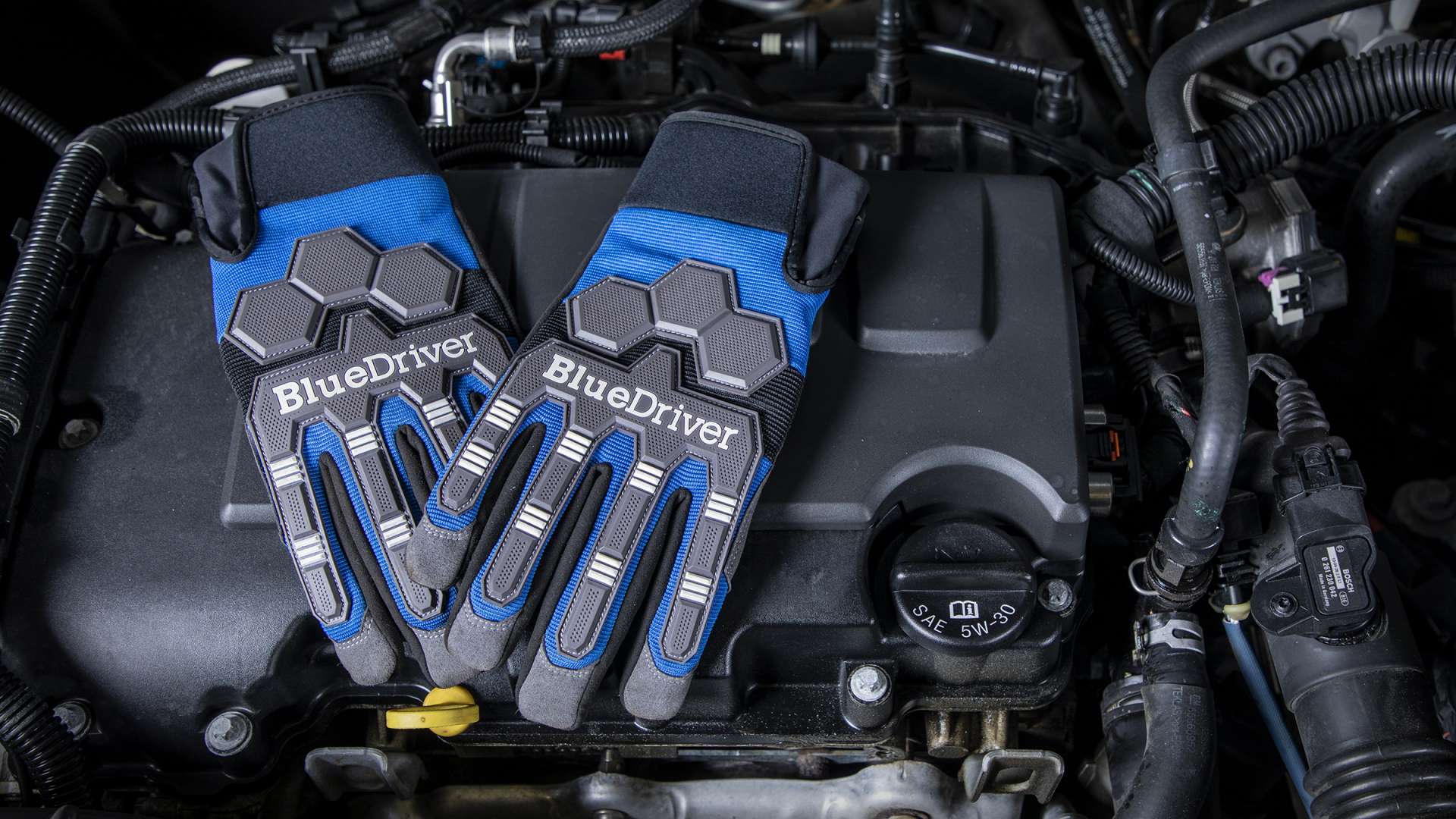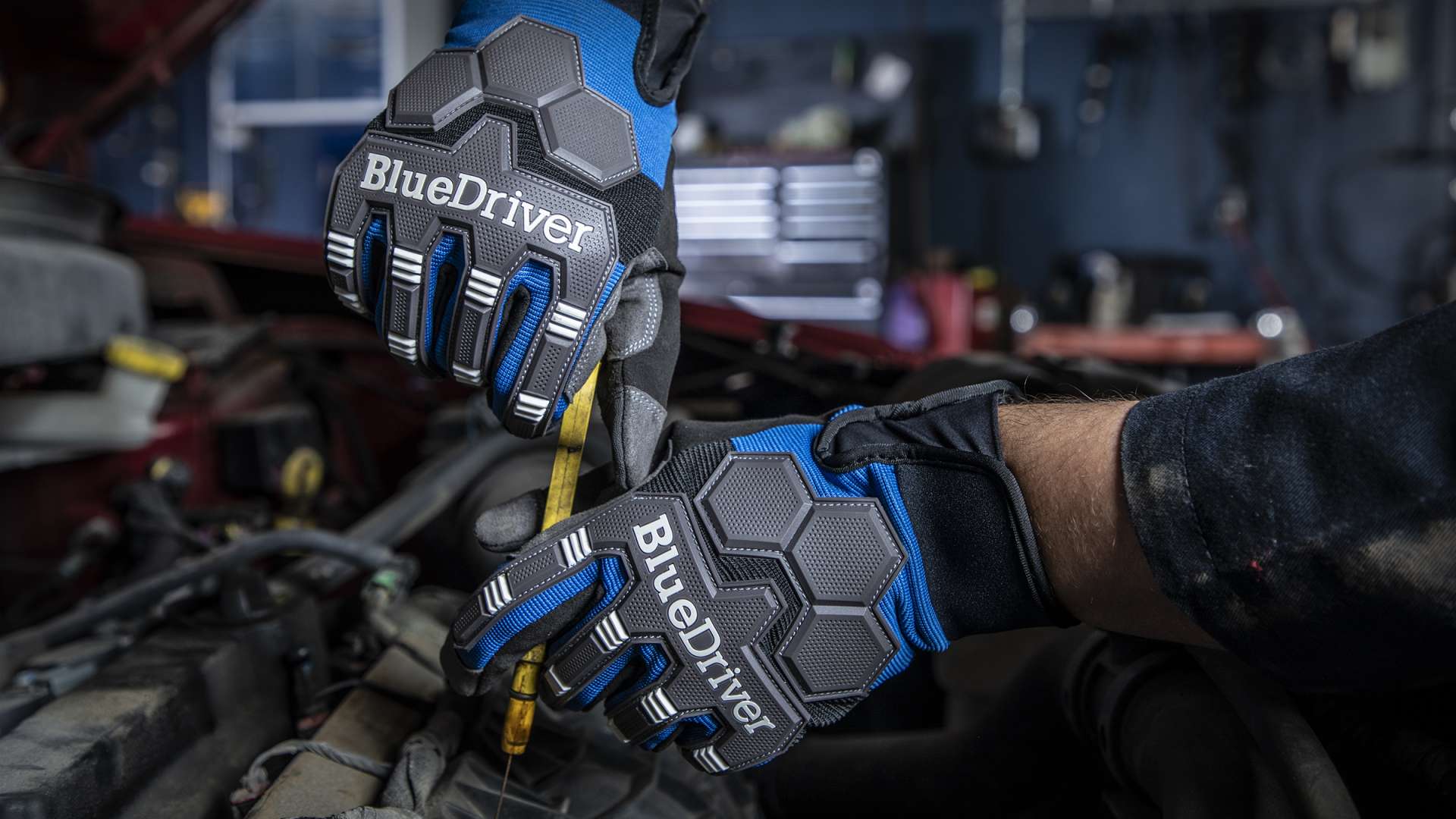 The

Impact Gloves