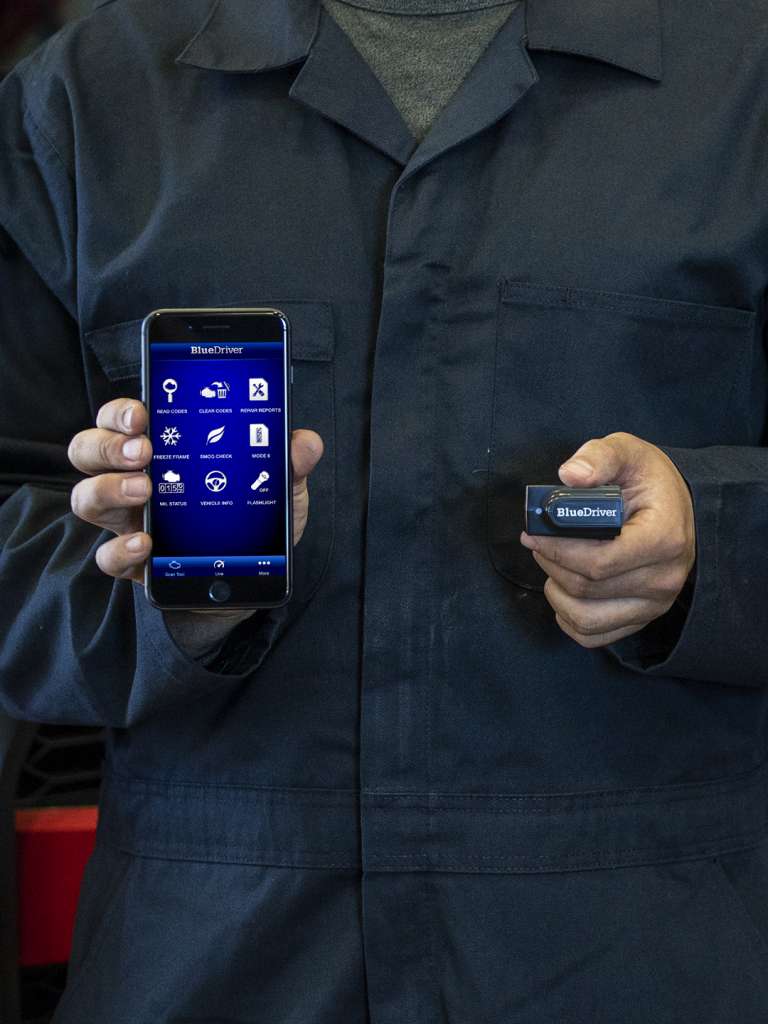 Pro Scan Tool
Scan and understand your vehicles
Use BlueDriver to turn your smartphone into a powerful yet affordable OBD2 scan tool.
BlueDriver Scan Tool
$99.95
CA$99.95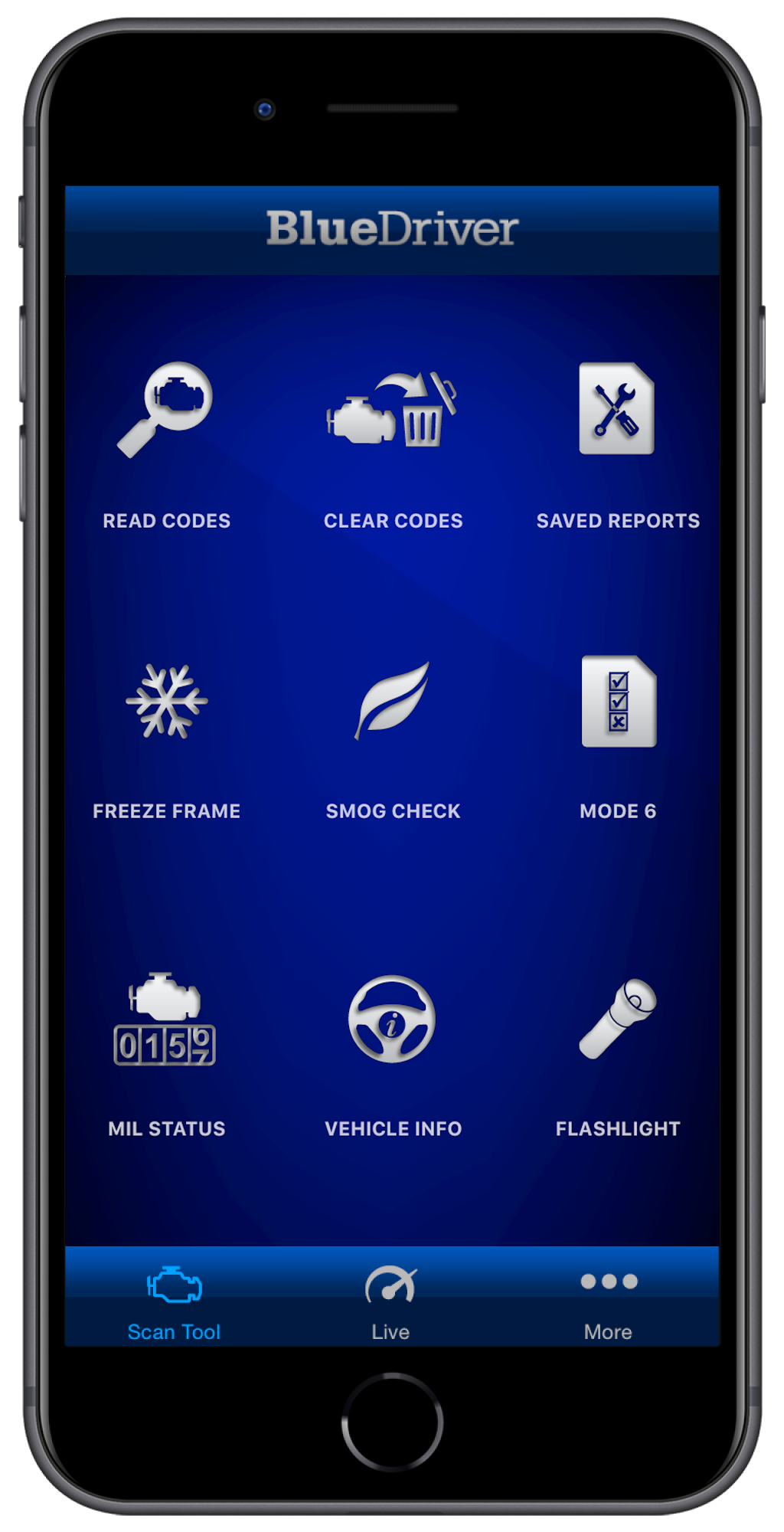 Read and clear check engine codes, Enhanced Codes (e.g. ABS, Airbag, Transmission, etc.) and more.
For each DTC, generate a report for your vehicle containing possible causes, reported fixes, and more.
Advanced test results (like misfire counts) for on-board diagnostic system monitors.
Freeze Frame data is a snapshot of the vehicle when the Freeze Frame code was stored.
Check if the vehicle is ready for a smog or emissions test.
Capture and share any live data supported by the vehicle.
No more Googling for unreliable fixes that waste your time and money. Using the same Identifix database professional shops use, BlueDriver will match your vehicle's issue to a verified fix from a database of over 30 million solutions.

BlueDriver Offers More. Period.
BlueDriver reads (and clears) all the codes the other guys read and the ones they don't. BlueDriver's Enhanced Diagnostics give you complete access to information normally only accessible to professional mechanics on their most expensive scan tools.
What are ENHANCED diagnostics?
All vehicles with an OBD2 port are required to output basic information when the Check Engine Light comes on. However, a lot of important information (such as ABS, Airbag, Climate Control, etc.) is left behind by the other scan tools. Only BlueDriver gives you the complete set of diagnostics on a wide range of manufacturers.
Get Enhanced Diagnostics on:
| | |
| --- | --- |
| GM | Chevrolet, GMC, Cadillac, Buick, Saab, Saturn, Pontiac, Oldsmobile and Hummer |
| Ford | Ford, Lincoln and Mercury |
| Chrysler | Chrysler, Dodge, Jeep, Ram and Plymouth |
| Toyota | Toyota, Lexus and Scion |
| Nissan | Nissan, Infiniti and Renault |
| BMW | BMW, Mini and Rolls Royce sold in North America |
| Volkswagen | Volkswagen, Audi, Lamborghini and Bentley sold in North America |
| Honda | Honda and Acura sold in North America (2003 models and newer) |
Please note, while Enhanced Diagnostics may not yet be offered on your vehicle, all other BlueDriver features, including trouble code lookup and Repair Reports work on ANY vehicle with an OBD2 port.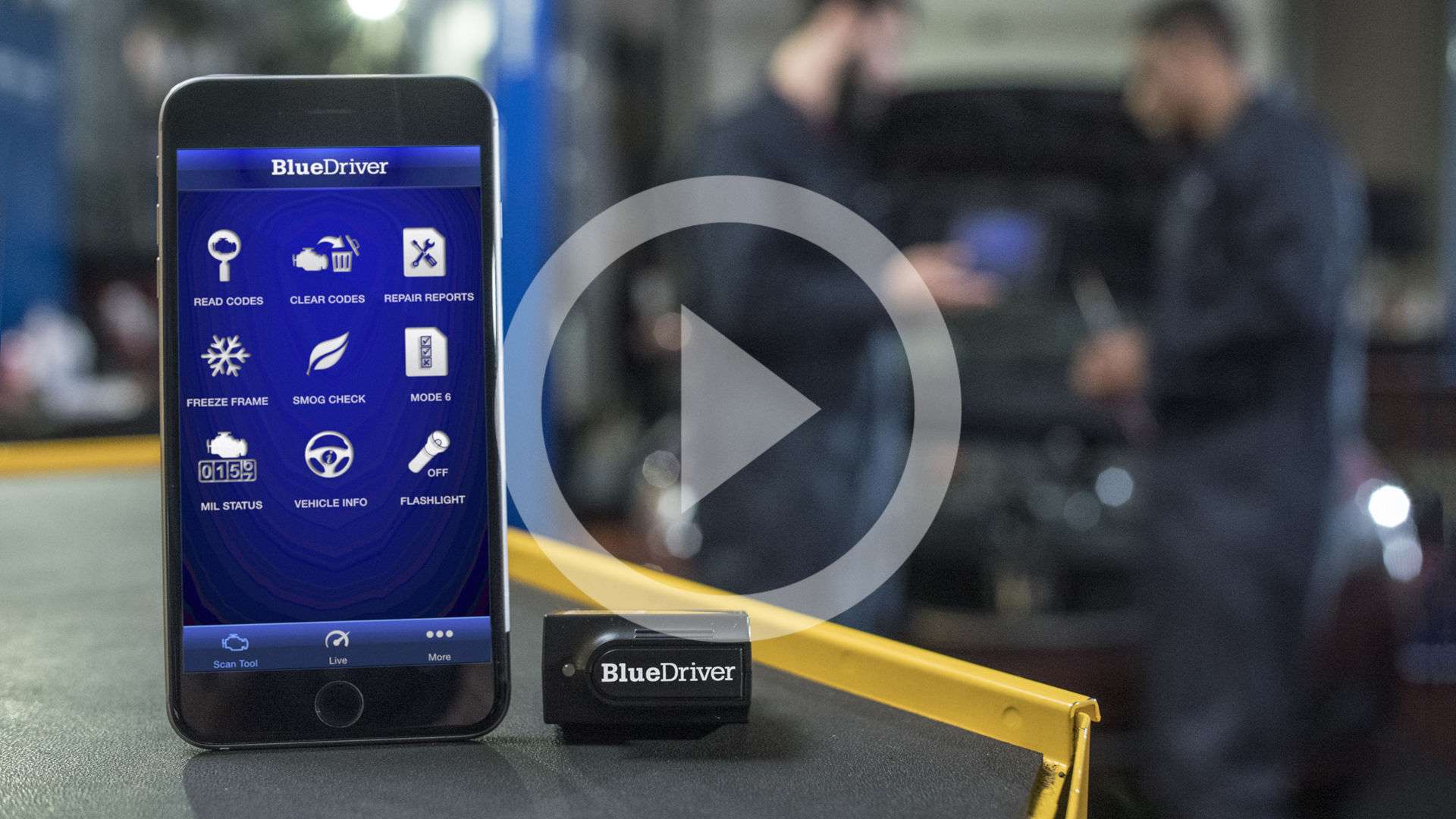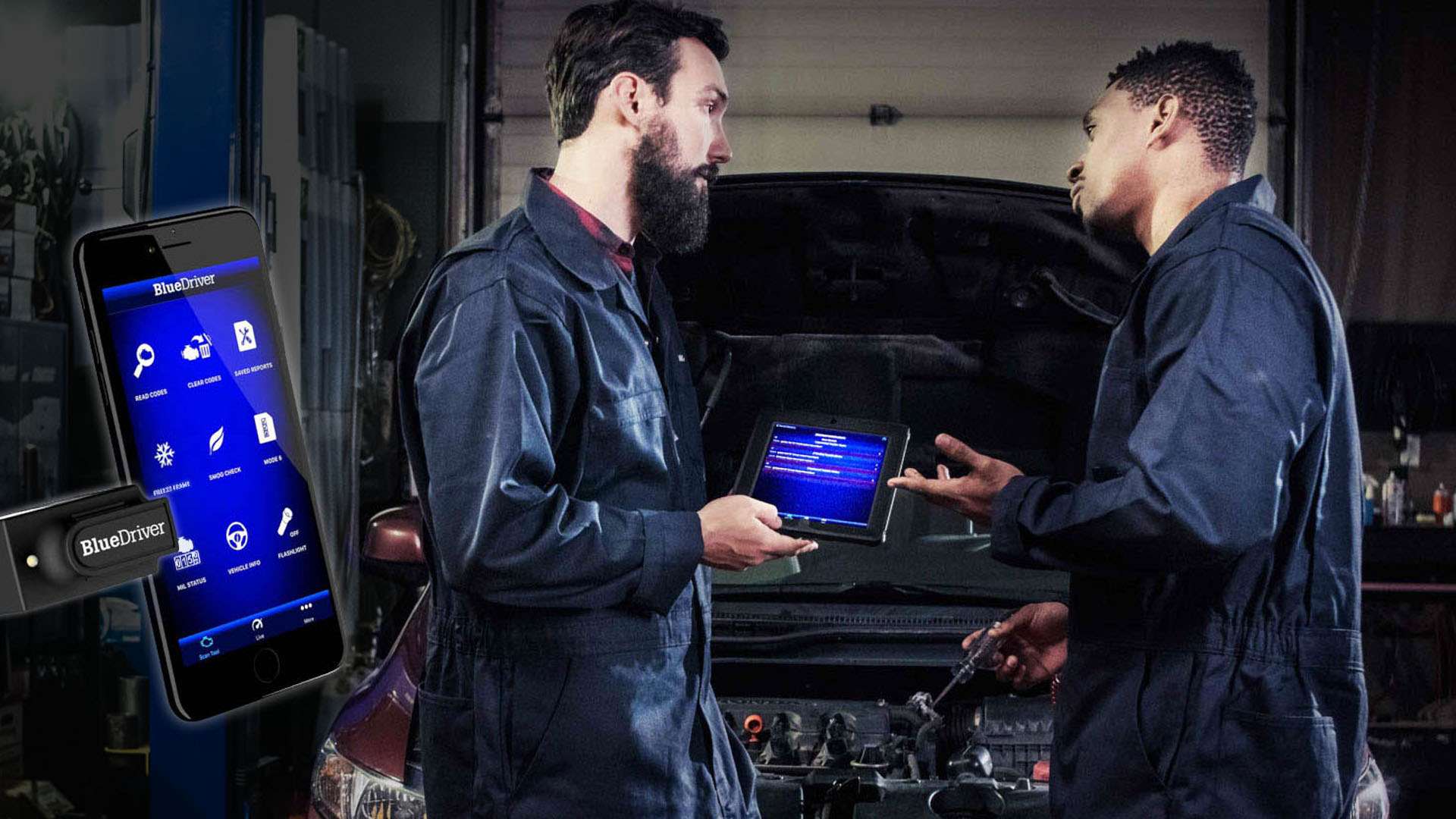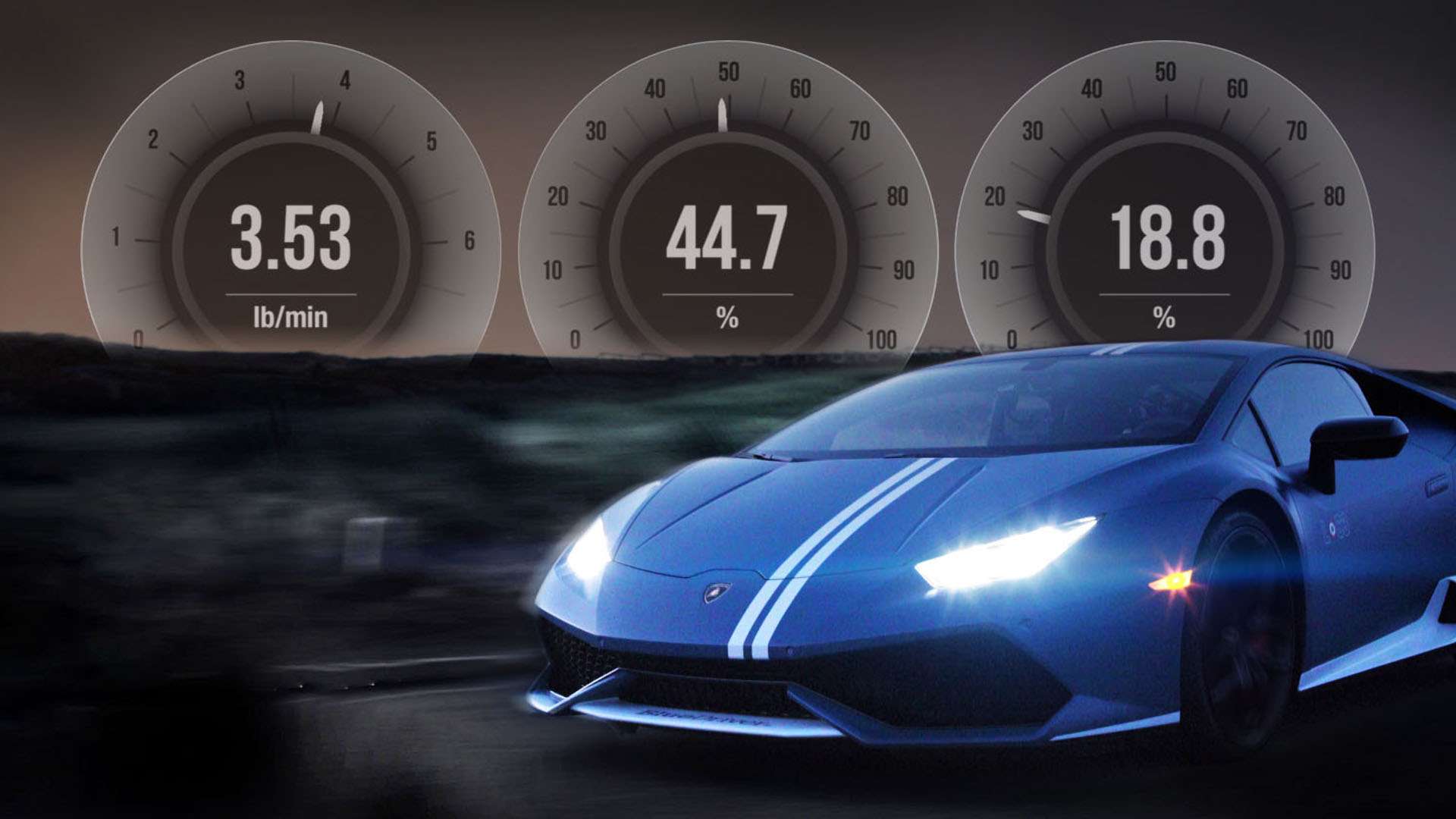 No in app fees or add-ons. One purchase gets you everything you need.
No wires - BlueDriver connects with Bluetooth.
Works on Android and iOS devices.
Designed by Professional Engineers in North America
I have been a mechanic for 23 years. I own a Snap-On scan tool and use it daily. I recently purchased the BlueDriver® as a scanner that I could take with me with ease. I find it to be very easy to use. Almost as much information as my $10,000 scanner…
Dale Simms, Mechanic of 23 years
I been a tech for over 10 years and was skeptical of purchasing the BlueDriver®. I have used many high dollar scanners such as Snap-On and Mac/OTC. But I'm completely impressed with this BlueDriver® unit and its ease of use and all of its features that it does at a mere fraction of the cost. I can't say enough good things about this BlueDriver® scanner. I wish I bought one a long time ago.
Wetodd74, Technician of 10+ years
This is my go-to scanner! If you need to get yourself a scanner, I would seriously consider the BlueDriver® because not only can you read and clear the typical check engine light codes, you can also read and clear airbag, transmission, ABS, and other module codes (for Ford, GM, and Chrysler vehicles).
Chris Fix, 300+ million YouTube views
I'm a GM automotive technician… I've been looking at scanners with similar features costing $500 to $800.
Amazon.com Reviewer
Wow, I love this thing. I'm a mechanic and have used lots of different scan tools, this one is simple, has lots of great features and does a smog readiness test for inspection time at the DMV. Great value for the price. You could actually plug this into a used car while test-driving it just to check for any hidden issues.
Michael J. Schmidt, Mechanic