December 8, 2017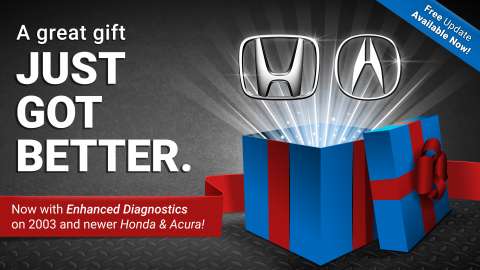 Just in time for Christmas, BlueDriver 6.10!
Now with Enhanced Diagnostics for Honda and Acura!
The BlueDriver team is excited to announce the release of version 6.10, which adds the ability to read enhanced diagnostics on all Honda brands, including Honda and Acura. This free update is available now on the Apple App Store and Google Play Store for all BlueDriver owners.
Support for enhanced diagnostics on Honda and Acura will be available on model years 2003 and newer.
Enhanced diagnostics allow you to read beyond the basic Check Engine Light information, and get information on modules like ABS, airbag, climate control, etc.
We're thrilled to bring you these great additional features, but the new features won't stop here. We're working every day to bring you even more great updates, and there will be more coming soon!
As always, if you have any questions or concerns, please contact us. We're always here to help!
Happy Holidays,
The BlueDriver Team