March 23, 2019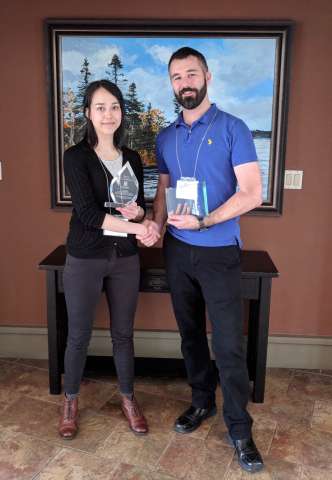 The Faculty of Engineering's Co-operative Education Office at Memorial University recently held its inaugural Director's Awards. The award ceremony celebrated exceptional achievements by senior engineering students, and the employers who work with the co-op program. 
The BlueDriver team took home two awards on the day. Jill, one of our hard working and talented co-op students, was the recipient of the Outstanding Work Term Performance Award. Additionally, Greg (our VP of Engineering) accepted the Employer Recognition Award on behalf of the BlueDriver team. The award was given to the team for providing exceptional mentoring and promoting an environment for student success. 
We congratulate Jill on her accomplishment, and thank the Engineering Co-op Education Office for the honor. The awards reflect our team's commitment to continued education, and to helping students grow into incredible graduates. We strive to learn every day, so that we can take that knowledge and pour it back into our products. At the end of the day, it's all for our customers.